Are you Thinking of Filing for Divorce? Ask Yourself These Questions First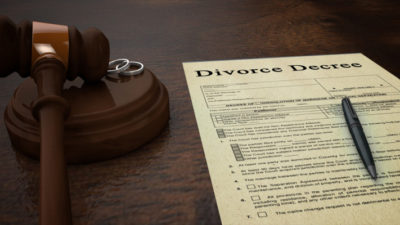 Though divorce is a common occurrence in the U.S., it is by no means simple or easy. We always implore our clients to explore alternate solutions before moving forward with a divorce, especially if the proceedings are likely to be contentious affairs.
This is why we have drafted this quick checklist of questions to go over before proceeding with a divorce. Consider yours answer at length and as always, know that you can reach out to us at R & S Law Group, LLP directly if you would like for one of our legal experts to weigh in on your situation and provide qualified advice.
Can the Relationship be Salvaged?
Have you exhausted all of your options before settling on divorce? Many times, unhappy marriages that are non-abusive simply need to be shifted onto the right track via professional counseling. This could open up the channels of communication and help you identify the root cause of the conflict. In addition, counseling can also help you determine if there are any personal issues on your end that are affecting this marriage and could impact potential future marriages as well.
Is it Safe for me to Continue Staying At Home?
If divorce is the only way forward, the next question you need to ask yourself is whether you can remain in your current home safely. As long as your safety, along with that of your children, is not threatened in any way, then we highly suggest that you remain in the home until you speak to an attorney. Leaving the home carries implications that could place you at a disadvantage during divorce proceedings, so hastily packing up is unwise. That said, if you are dealing with domestic abuse or any other form of threat at home, it is imperative that you remove yourself and your children in order to stay out of harm's way.
Is there any Room for Negotiation?
As you prepare for an upcoming divorce, you need to identify any potential solutions and arrangements that your soon-to-be ex-spouse might be willing to consider. This is especially true when it comes to matters like child support, visitation arrangements, the division of assets, and other matters that can easily become costly, drawn-out disputes in court. Take the time to sit down with your feuding spouse and speak honestly with one another in order to find any common ground now, especially if divorce is inevitable.
Have I Spoken to A Trusted Family Law Attorney?
Divorce should not be taken lightly in California. Once you have run through this set of questions and have determined that divorce is the right choice, the next step is to recruit the assistance of a reputable legal professional, someone who can navigate you during every step of the divorce process.
Do you need to speak to a California divorce attorney? Count on the skilled family law attorneys at R & S Law Group, LLP. Call us today to schedule a free initial consultation, where we are more than happy to learn more about your needs and discuss ways in which we can help.