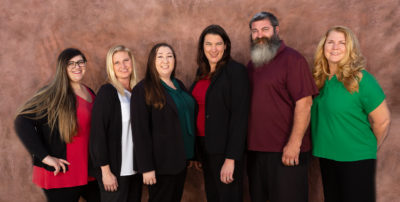 R & S Law Group, APC is committed to providing you with a top notch Orange County family law attorney who will guide you through every step of the legal process. We approach every client with a focus on being affordable, approachable, and efficient. We pride ourselves on being ethical and fair in all that we do. We understand it is important to know that your attorney will listen to your concerns and your story and will offer individualized solutions to your situation. At R & S Law Group, APC, we bring compassion to the table, and we will always take the time to listen to what you have to say. We make it a top priority to make sure you are informed and comfortable every step of the way.
Michelle Studer Sherwood
Senior Partner
Michelle Studer Sherwood is a Certified Family Law Specialist and Senior Partner at R & S Law Group, APC.
Mrs. Sherwood is focusing her efforts on estate planning and family law mediation and has represented clients in seven California counties and before the U.S. District Court.
Mrs. Sherwood's prior legal experience includes three years with the Orange County Superior Court as an Assistant Family Law Facilitator/ Self Help Center Attorney. She also spent several years as a managing associate attorney at the Law Offices of Tuyet "Tina" D. Pham, and worked for a father's rights firm in Orange, CA and in private practice in family law and estate planning before partnering with Mrs. Roudabush to open R & S Law Group. She has been involved in various pro-bono activities including preparing wills and trusts for HIV affected individuals in conjunction with the Public Law Center.
Mrs. Sherwood graduated from Western State University College of Law (J.D.) where she was admitted under a full academic scholarship, and headed up the community outreach portion of the Volunteer Income Tax Association project. While in law school, Mrs. Sherwood externed under Orange County's Contract County Counsel for Minors, Harold La Flamme. She holds a B.A. in Political Science and Economics from University of Michigan in Ann Arbor, Michigan.
Mrs. Sherwood is a member of the Orange County Bar Association (Family Law Section Member), and the California Bar Association and is admitted to practice in the Superior Courts of California as well as the United States District Court for the Central District.
When not engaged in the practice of law, Mrs. Sherwood enjoys camping with her family, hiking, reading, scrapbooking, and shooting pool.
Erin R. L. McKinley
Associate Attorney
Erin R. L. McKinley received a Bachelor's Degree from the University of California, Irvine with a major in Criminology, Law and Society and a minor in Psychology and Social Behavior after graduating in less than four years. After undergraduate, Ms. McKinley attended Whittier Law School in Costa Mesa, California where she was a member of the Jewish Law Students Association and a teacher's aide for several lower level classes. She also worked in the admissions office for two years and traveled for recruiting events. While in law school, Ms. McKinley clerked for a Judge of the Superior Court of Orange County, a personal injury firm and family law firm. After sitting for the July 2013 bar, Ms. McKinley was sworn-in in December 2013.
Ms. McKinley worked as an attorney for a consumer debt collection firm and a medical malpractice defense firm before settling into family law permanently. She has spent the majority of her career in family law, including volunteering at the Legal Aid Society of Orange County and Veterans Legal Institute as well as running her own practice until joining R & S Law Group, APC in November 2017. She is a member of the Family Law Section of the Orange County Bar Association.
Her interests outside of work include playing tennis with her father on the weekends and cruising around Southern California with her Camaro club. She is also an active member of the Order of Eastern Star and the Freemason lodge where her husband is a member. In addition, she is on the board for, and in charge of, a local assembly of the International Order of the Rainbow for Girls.