School Choice Disagreements and Litigation: What Factors are at Play?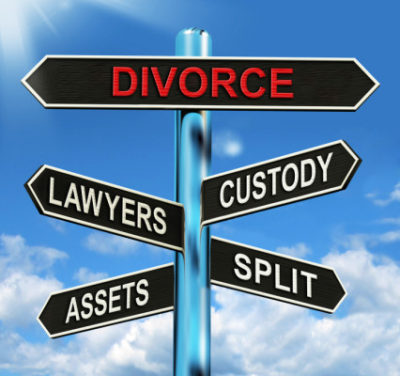 Divorced parents often butt heads over many topics, and school choice is no exception to this. After all, where your child goes to school is a major life decision that impacts everyone involved. 
You might not hear this topic much in dramatic court TV shows or movies, but school choice often leads to major disputes in family law proceedings. For today's post, we're looking at the ways which parents can approach this conflict, and going over the factors that the courts consider when they have to step in with a decision on school choice.
Mediating School Choice and Other Decisions with the Ex
The first option in working out this conflict is perhaps the most obvious one: coming to an agreement with the other parent. If you and the other party can't agree via unofficial communication, consider taking your case to mediation. 
You can recruit the assistance of a qualified attorney who can serve as a mediator, allowing you and the ex to try to work things out in a neutral setting. Oftentimes, the benefits of mediation outweigh the cons, as everyone is typically better off with an agreement rather than a winner-takes-all-outcome. 
Mediation is also less time-intensive and expensive than having the courts weigh in. Not only that but you can still proceed with your case via mediation as they do not need the courts to be open. This is especially important during these times as COVID-19 continues to rampage through the nation. Alternatives like virtual meditation make it easier than ever for you to mediate with the ex, whether it involves school choice, custody issues, and more.
Important Factors in a School Choice Family Law Case
As with other family law disputes, if you and the other parent are unable to find a middle ground, the courts must step in with their recommendations. Here's what they look at when weighing the arguments presented by each parent on school choice:
Each parent's wishes and preferences

The child's wishes and preferences

The child's current educational performance

The child's medical needs and whether the choice of school impacts this

The educational needs of the child and each school's ability to provide this

Curriculum, courses, and qualifications of teachers in each school

The potential adjustment period after major changes and its impact on the child
Talk to a Qualified Family Law Attorney Today
While these factors guide the decision of the courts, they still hold significant discretion in making their decision. This is why it's critical that you prepare for these types of proceedings and ensure that you have the aid of a skilled family law attorney. 
We at R & S Law Group, LLP take pride in our track record of backing our clients, and work hard to ensure that your interests, and those of your loved ones, are preserved. For decades, we've helped clients with matters involving divorce, child custody, and other types of family law disputes. To learn more about how we can help, give us a call directly at (949) 825-5245 today.