Adopting as a Single Person in CA: What to Know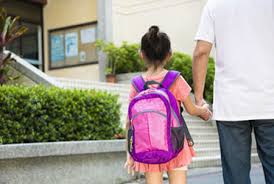 When people think of adoptions, they think of parents looking to provide a home for a child in their shared household. They don't often picture single people adopting but lately, more and more single people have been taking upon this responsibility. Recent data shows that annually, around 15,000 single women and 2,000 single men adopt a child in the United States.
While it is great to see single individuals step up, the unfortunate truth is that there is still some bias against single people. Many agencies prefer to place children with married couples, and oftentimes even a steady relationship won't cut it unless you're living together. For today's post, we're discussing the obstacles that single people face while trying to adopt a child, and offering some advice that can help prepare you to embark on this journey. 
Obstacles of the Adoption Process as a Single Person
Interestingly, the first obstacle many people face comes in the form of their family and friends. Many people don't understand why someone would want to take on the burden of caring for a child, especially by themselves. They'll likely try to dissuade you, claim that you're trying to adopt for the wrong reason, and more. Simply put, this is just something that people by and large don't get.
Then there's the agencies themselves. Their policies on single applicants are all over the place. Some agencies simply won't consider a single person, while others will de-prioritize your application and place you under additional review/scrutiny in an attempt to wait for an eligible married couple.
Single men are viewed with additional, elevated suspicion. Qualified single men are routinely turned down, even after they are put through the ringer in order to demonstrate there are no foul intentions at play. 
Advice to Keep in Mind
One of the most effective ways to combat the stigma of being a single applicant is to show that you are knowledgeable and prepared. Take time to demonstrate to the agencies that you understand the responsibility of caring for a child and have accounted for all potential expenses via a rock-solid financial plan. You should also focus on the relationships who support you and your goal, as strong references can go a long way.
Ultimately, this is an uphill process, one that can feel outright impossible if you approach it by yourself. Recruit the assistance of a skilled legal advocate, someone who can help ensure that you are vetted thoroughly and fairly. 
The adoption process is convoluted enough for married couples who are considered "preferred candidates," so accurately and thoroughness is especially important for single applicants. A legal professional can help check your work, educate you on the process and help you set expectations, push for progress when the process is slowing or stalled, and more. 
Learn more about this and other topics involving family law by contacting us at (949) 825-5245. With decades of experience in all matters relating to divorce, child custody, and more, our family law experts are well-equipped to help you with your case, big or small.