Language Fluency And Child Custody: How Does This Impact My Case?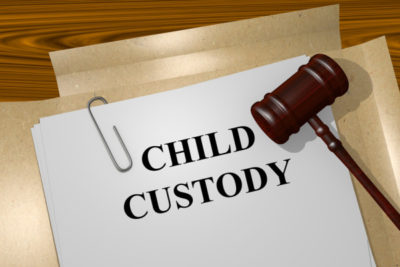 Child custody disputes can be fiery and combative affairs, given the stakes at hand. At R & S Law Group, LLP, we've seen parents try everything to get even the smallest edge in court, from flinging false accusations to trying to intimate the other parents outside of court, and more.
Recently, a client asked us if her English fluency could be "weaponized" against her. Given that she speaks her native tongue at home, she was worried the other parent could use this to prove that she's not up to the task of caring for her child.
Given today's politically-charged environment, this isn't the first time we've been asked this. Today, we're discussing whether language fluency can impact a child custody case in CA. 
Previous Court Decisions Shed Insight Into the Matter
One way to get context into this legal question is by looking at how courts have previously handled similar matters. In fact, in 2018, the family law courts in CA had to contend whether to grant a father full custody rights based on the fact that the mother did not speak English. He asserted this made her an unfit mother. From her side, the mother argued that he was unfit for custody given past instances of domestic abuse.
The courts ultimately decided to uphold shared custody as the father had overcome the previous charges he faced. On the other hand, they noted that the mother's competency in speaking English had no bearing on her ability to be an adequate parent, and thus the father couldn't use this against her.
English Fluency Not a Major Factor During Custody Disputes
So in simple terms, no, your fluency in English or any other language will not impact your child custody case in California. The reasons behind this are simple – every choice made by the family law courts in CA is designed to promote the child's health, happiness, and overall well being. 
Several factors are crucial in ensuring this – these factors include the child's living conditions, the socioeconomic status of both parents, the child's relationship with each parent, and more. However, there is no evidence to suggest that fluency (or lack of) in any language plays a significant role, thus the family law courts generally won't weigh in on such matters.
Talk to an Experienced Child Custody Attorney
We hope this post has provided you with some peace of mind as you navigate your custody and other family law issues in CA. Remember, even when your matter seems straightforward and simple, you should always take time to consult with an attorney, someone who can advocately solely for your interests. 
We invite you to pick up your phone at your earliest convenience and give us a call at
(949) 825-5245. We offer free initial consultations, call today to schedule yours.