Divorce Proceedings in California: How Property Division Works
Divorce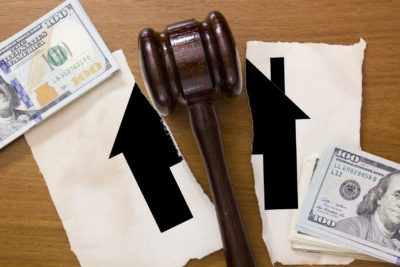 carries a myriad of issues that need to be worked out, including child custody arrangements, spousal support or alimony if applicable, and of course, the notorious process of property division. The latter in particular can lead to heated debates, as the outcome of your property division arrangements could have long-term financial and personal consequences.
We at R&S Law Group are well-versed with all types of property division matters in California, and we decided to write up a quick overview of what you might expect when navigating this process. If you're looking for more involved assistance, be sure to call our offices at your earliest convenience to schedule a free initial consultation with one of our skilled divorce attorneys.
Property Division in California
The primary thing to know is that, in the state of California, all property and assets that are accumulated during the length of a marriage are automatically defined as community property. This means that both spouses are entitled to an even share of property, which can include things such as:
Income and debts
Homes, cars, etc.
Retirement plans and other assets
In a straightforward case, all of these assets are divided evenly between both parties. However, there are instances where things get complicated, especially when a spouse argues that certain assets are separate rather than community property. In addition, a prenuptial agreement can include stipulations and terms that must be followed, provided that the prenuptial agreement was executed appropriately.
How A Property Division Attorney Helps
While property division guidelines are clearly defined, divorces are contentious affairs and individuals will often move quickly to protect their interests. This can lead to situations where the resulting settlement is not as balanced as it should be.
A skilled attorney can help their clients gain an advantage when it comes to valuation, negotiation, and litigation. It goes without saying but proceeding without qualified legal counsel on your end is a recipe for disaster. Not only that, but attorneys also help establish and protect separate property that is rightfully yours, and assist in uncovering hidden assets or other facts that your ex-spouse would rather keep under the court's radar.
Once again, this is but a brief run-down of how property division works in California. For more in-depth assistance, be sure to reach out to us at R&S Law Group to schedule a free initial consultation, and to learn more about how we can help.