What Can I NOT Include In a Prenuptial Agreement in California?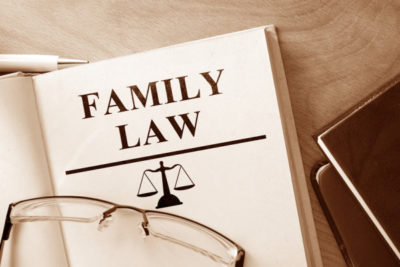 Prenuptial agreements have seen an increase in popularity in CA, especially when it comes to high net worth individuals. Although many people regard prenuptials with disdain, others are able to successfully implement them early on to ensure that both individuals are on the same financial page. When used correctly, a prenuptial agreement can actually strengthen your resolution and security in the marriage, as it allots all parties more control in the face of uncertainty. 
That said, not all prenup terms are enforceable if and when the courts step in to review and implement a prenuptial agreement in the case of divorce. Their scope is narrow in that regards, and their use is primarily centered on financial matters. Even then, some financial terms aren't entirely on the table. 
Given this potential for unenforceable terms, today we're looking at things that you can't and shouldn't include in your prenup agreement draft for your marriage in California. 
Terms Involving Child Custody or Support
Though it's possible to hash out some custody terms on your own with the ex, these are usually off limits when drafting a prenup. The reason for this is that the family law courts have ultimate and final say on a custody or support agreement based on the child's needs. You'll need their approval before any custody or support agreements are enforceable, which will be dependant on current relevant factors rather than terms which may have been agreed upon years ago. 
Terms Involving Alimony or Spousal Support 
For the most part, you have to be careful about including any terms where a party waives their right to spousal support. There are ways in which to implement this in California, but the final agreed upon terms might not always be enforceable depending on future or current factors. Specifically, if there's a great contrast between the financial situation or earning potential of each ex-spouse, the courts might consider it unacceptable to deny the disadvantaged person the right to spousal support.
Terms or Provisions Dealing With Interpersonal Matters or Preferences
A surprisingly common misconception, prenups can't include any sort of personal preferences, issues involving interpersonal matters, and more. For example, you can't use a prenup to enforce who will take care of certain chores in the home. You also can't include stipulations to limit someone's behaviors, who their interact with or what type of relationships they have with others, and more. 
Talk to a Family Law Attorney Today
Prenups can be excellent tools to help secure your future together, but there are lots of legal complexities and nuances that must be accounted for. One surefire way to ensure that your prenup is sound and enforceable from the get-go is to rely on the expertise of an experienced, seasoned family law expert. 
Fortunately, our team of legal pros is standing by to answer any questions you might have about prenups, or about family law in California. Give us a call at R & S Law Group, LLP at 925-271-0999 to book a free initial consultation!