Tips for Designing an Effective Parenting Plan for School-Aged Children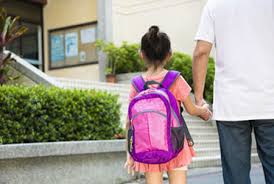 Divorce is always a challenging and difficult time for everyone, and young children can be especially vulnerable to these changes. School-aged children in particular can suffer more than younger siblings due to having a stronger sense of awareness. To help make things easier for them and for your family, we've decided to compile a quick list of tips to keep in mind when designing a parenting plan with school-aged children in the mix.
Cooperate with One Another to Prioritize your Child's Well-Being
Emotions always run high during a divorce, and the potential for conflict is a constant threat. You'll need to keep tensions in check and ensure that you don't introduce addition stress to your child's day to day. Just as importantly, remember to cooperate with the other parent and ensure that you are always looking out for your child's best interests, even if you refuse to see eye to eye in other areas.
Don't Let Recent Changes Interfere with your Child's Educational Needs
School is an important part of any child's life, and both parents need to be accommodated in a child's educational life. Take the time to agree on school arrangements and logistics. Also, make sure that the school is allowed to contact and update both parents, and determine who gets to participate in which events. You'll need to determine whether you plan on attending events together, or if each parent will have "assigned" school days and events.
Create A Concrete Custody/Visitation Schedule in Advance
Finally, remember to maintain a sense of stability in your child's life with a well-defined, consistent custody and visitation schedule. Plan arrangements well in advance so that your child and your ex-spouse are always in the loop, and don't forget to account for holidays/summer vacations. Divorce is a chaotic time, which is why we always stress that you provide your child with as much predictability and stability as possible.
Talk to a Skilled Child Custody Attorney in California
We hope this post provided you with some valuable tips as you move forward with your new family arrangements. If you need professional legal advice on any matters relating to parenting plans, child custody/visitation, or any matters relating to family law in California, know that we at the R & S Law Group, LLP are here to help. Give us a call at your earliest convenience to schedule a free initial consultation with one of our experienced family law attorneys.