Potential Complications that Could Arise During Surrogacy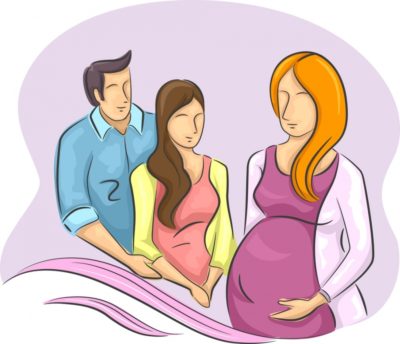 When couples are having trouble conceiving, they often explore alternative options such as fertility treatments and surrogate pregnancies. Fertility treatments are not always successful however, which makes surrogacy a popular (but complex) option.
The prospect of having a child via a surrogate pregnancy is exciting, but all involved parties need to understand the complicated nature of this process and ensure that they are approaching this arrangement in good faith. There are many variables at play, which opens up the possibility of complications and conflict.
To illustrate this, we thought we would goes over some of the more common issues and complications that emerge during surrogacy. Remember, the best way to protect yourself in these types of matters is to consult with an experienced family law attorney. For now, here are some major issues to look out for when navigating your surrogacy in California.
Unexpected Health Issues with the Fetus
Unfortunately, pregnancies may not go as expected and in some cases, the fetus shows signs of serious health issues. This could lead to a conflict between the intended parents and the surrogate if they cannot agree on how to proceed with the pregnancy, even after taking a doctor's recommendations into account.
Lack of Cooperation from the Surrogate
Surrogates are often expected to abide by established guidelines, such as sticking to a healthy diet or avoiding alcohol and drug use. In addition, they also need to show up to all required doctor's appointments. Surrogates occasionally refuse to stick to these guidelines, which leads to disputes and other conflicts.
Intended Parents' Failure to Fulfill Agreed-Upon Responsibilities
Likewise, the intended parents also need to stick to the obligations they have agreed upon. When they fail to pay all agreed-upon expenses, they are shirking their duties and not holding their end of the bargain. For surrogacy to work, everyone needs to be on the same page. The responsibility of honoring the arrangements falls on each individual alone, and when one party falters, everyone pays the consequences.
Whether you are a prospective parent looking to have a child via surrogacy or a surrogate mother who has agreed to carry a child for another couple, it is critical that you look out for your interests and ensure that you are protected during every step of the way.
If you have any questions about surrogacy in California, or want to consult with a seasoned family law attorney on any matters relating to surrogacy or family law, look no further than the R&S Law Group, LLP. Call us today to schedule a free initial consultation.