Filing for Guardianship: How the Process Works in California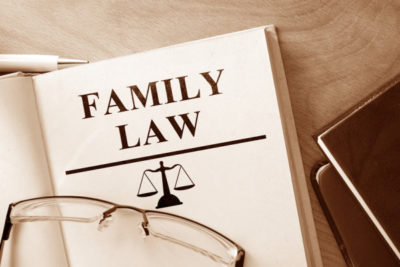 Establishing guardianship in California is confusing and complicated process. For one, the required forms are lengthy and there is a lot of paperwork to file. In addition, there are strict rules and regulations in place, and even the smallest error or misstep could lead to having your requested denied.
Fortunately, you don't have to walk through this process alone. A seasoned family law attorney can guide you along every step of the way and provide professional document preparation services to ensure that everything is filled out correctly.
We at the R&S Law Group, LLP thought this would be a good opportunity to go over what the process of applying for guardianship looks like in California. For more in-depth guidance, we invite you to call us at your earliest convenience to schedule a meeting with one of our trusted family law attorneys.
Gathering and Preparing Documents
The first step involves gathering all relevant forms and documents. California is quite strict on guardianship and unfortunately, this process involves a ton of forms simply to get the process moving. Some of these forms include:
Petition for Appointment of Guardian of the Person

Duties of Guardian Form

Letters of Guardianship

Guardianship Petition–Child Information Attachment

Notice of Hearing–Guardianship or Conservatorship

Parental Notification of Indian Status

Order Appointing Guardian or Extending Guardianship of the Person
For this step, you might consider recruiting the assistance of a legal professional who can act as a document preparer. This person can check all forms and file them on your behalf.
Serving the Paperwork
Like with other legal processes, the next step involving serving the paperwork to all relevant parties, including the person who currently has custody over the child. If you have no blood relation to the minor, you also need to notify the California Department of Social Services about your petition for guardianship.
Court-Appointed Investigation
Once you have submitted proof to the court that all papers have been served, they will assign a court investigator to your case. He/she will take the time to learn about your circumstances and those of the child, often interviewing related parties, before making a recommendation. This step is critical, as petitions will often be denied if the investigator's recommendation is anything less than glowing.
The Court Hearing
The final step is the court hearing, where the judge will read the investigator's recommendation, the petition itself, and all other relevant information. In cases where the judge proceeds to grant guardianship to the petitioner, he/she will sign the Order Appointing Guardian. The petitioner will receive Letters of Guardianship. Both of these are proof of guardianship, and are to be filed at the clerk's office for certification.