Do Moms Have An Advantage During Child Custody Disputes?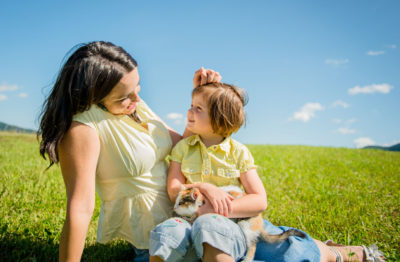 It's a common complaint: many gripe that family law courts will always favor mothers over father when it comes to child custody and other family law disputes. While this assertion continues to be a prevalent one, the fact of the matter is that the courts are bound by the clearly-defined family law code, and in California, the law spells it out clearly: both mothers and fathers are equally entitled to having custody of their children.
There is one small but notable exception to this, and that is that fathers need to be presumed as the child's father under California law, something that is satisfied by being married to the mother during the birth of the child. This presumption also applies if the child was born within 300 days of the couple's divorce.
This almost always applies to the vast majority of cases, which in essence means that fathers typically have the exact same custody rights as mothers, provided all other factors are equal, which leads us to the next point.
How The Court Comes to A Decision on Child Custody Matters
Many divorcing parents are often able to work their differences and come to an agreement, but when It is impossible to reach a mutually-beneficial solution, the court steps in to hand down a decision. Ultimately, the court is primarily concerned with what it deems to be best for the child's needs, and the factors that go into this equation include:
The general health and well-being of the child

The general health and well-being of each parent

Each parent's ability to provide for the child's needs

The state of living conditions with each parent

Past interactions and/or allegations of violence or abuse

History of drug use, past crimes, etc.
So despite common widespread talk about how mothers are always favored by the court, these are the factors that make the biggest impact on child custody disputes. Of course, each case is different and outcomes can vary. This is why, if you're facing a child custody battle, it is absolutely critical that you secure the assistance of a skilled family law attorney in California.
Regardless of the specifics of your case, do not make the mistake of proceeding without the counsel of a qualified legal professional. If you are dealing with any child custody or divorce matters in California, know that you can count on us at the R&S Law Group, LLP. Call our office today to schedule a free initial consultation.