Legal Distinctions Between Marriage and Domestic Partnerships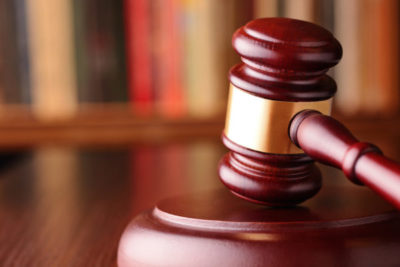 In California, domestic partnerships are afforded the same rights and benefits, as well as obligations, that are afforded to a traditional marriage. This includes all rights involving raising a child, protections for a partner if the other one passes away, the right to adopt, the right to own community property, and more.
However, domestic partnerships are not recognized at the federal level. This means that in some areas, a marriage and a domestic partnership are not the same thing. In today's post, we're going over some of the limitations domestic partners can expect to face via federal law.
Limitations on Domestic Partnerships via Federal Law
Some of those limitations include:
Not being able to share various federal benefits

Not always being able to make key decisions on behalf of their partners during emergencies, if a partner is incapacited, etc.

Not having the same rights and protections as married couples when traveling across state lines

Not being able to sponsor someone for citizenship

Not being able to adopt a child from another country
Furthermore, you'll still be filing taxes as a single individual for federal taxes. This can raise additional complications and makes tax returns less straightforward, as you'll be filing jointly at the state level.
These are just some examples of situations where the lack of federal recognition could make it difficult for domestic partnerships. There are hundreds of federal laws and benefits that pertain to married couples, none of which apply for domestic partnerships.
Connect with a Qualified Family Law Attorney
Should you continue as domestic partners, or is it time to tie the knot? At the end of the day, it's up to each couple to determine what best makes sense for them and their relationship. As always, remember that we at R & S Law Group, LLP, are here to help you make those decisions by providing you with the information that you need. 
We can help you assess whether you should pave forth with a domestic partnership, whether and if any limitations of federal could impact your specific needs, and more! We're equipped to handle any type of family law matter, from divorce to custody issues and more. 
Call us today at (949) 825-5245 to schedule a free initial consultation with us, no commitment required! Let us navigate you through the complex family law code in CA and across the country.