How Does a Grandparent Seek Visitation in California?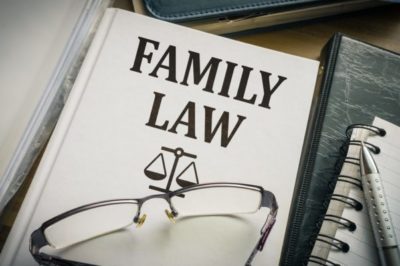 When it comes to child custody, people usually only think of parental visitation rights, but what about grandparents' rights to visit their grandchild(ren) following a custody decision? Do they have legal rights as well? 
There are specific steps that must be taken in order for grandparents to gain court appointed visitation rights in cases of marital separation or divorce:
Grandparents must first file a petition 
In the state of California, the grandparents seeking visitation have to file a petition to be considered for visitation rights. This may look different depending on if there is already an open case between the parents of the child such as a divorce case, a domestic violence restraining order, or a child custody case. 
Specific forms are needed for consideration of visitation
The form needed to move forward in the visitation process is called a Form FL-300, and this can be downloaded online as a PDF. This form asks questions about the relationship with the child(ren), and about why visitation is being pursued by the grandparents. When filling out this form, it's important to be as detailed as possible so that your visitation request may have a better chance of being granted. You may also need to check with an attorney to see if there are additional forms that must be filled out in order to proceed. 
Review, copy, and file all forms 
Once all forms are filled out, be sure to review with a court facilitator, make copies for your records, the court, and for the parents of the child(ren) in question. You'll need to file your forms with the court clerk in order to move your request forward. You will likely have to set up a court or mediation date with the child's parents once all paperwork is filed. 
Papers must be served 
The parents of the child(ren) must be served papers letting them know that a petition has been filed from you. If there's already an open case, you can notify the parents yourself (by mail), or if a new case must be opened, a process server will need to be called upon to deliver notification of your petition. The server will need to fill out a proof of service if they are the ones delivering the paperwork to the parents, and these must be filed with the court. 
Going to court 
After all paperwork is served and filed, you will need to attend court or a mediation session in order for an agreement to be reached. If a decision can't be made, a judge will have to decide based on what's best for the child. 
If you have additional questions about grandparents' visitation rights, we at R & S Law Group, LLP are here to help. Contact us to book your free initial consultation.