What Can I Do if My Spouse Won't Sign the Divorce Papers?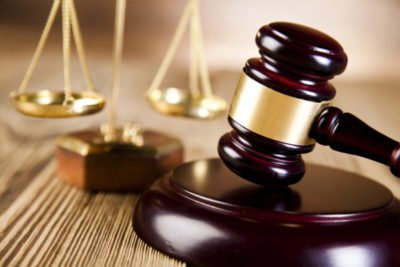 As we've seen in many instances, getting a divorce is emotionally difficult and a logistics nightmare to begin with. Having to uproot your entire life, potentially separate your family into different arrangements, and facing the uncertainty of post-divorce life can be a lot for anyone. 
But what about when the soon-to-be-ex refuses to sign divorce papers or doesn't agree with getting a divorce? Since California is a no-fault state, this means that one person wanting the divorce is enough to kickstart the process. However, the process is much smoother if your spouse is willing to get on the same page. Today's post is a look at some strategies you can implement if the soon-to-be-ex refuses to sign divorce papers or isn't willing to accept that the marriage is ending.
Getting on the Same Page Via Counseling
This might sound surprising to many, but marriage counseling is a good option for many soon to be separated couples. Marriage counseling isn't just for strengthening a marriage, they are also able to help get two people on the same page even if this means that a divorce is the best option for everyone. This type of counseling is often referred to as "decision counseling" or "discernment counseling."
Hash Out Divorce Terms Via Mediation
In instances where your spouse is willing to consider divorce but cannot agree on the specific terms of the divorce, this is where mediation truly shines. As we've covered before, mediation is the process of sitting down with a neutral third party whose goal is to move the conversation towards productive results. As a trained expert in mediation, he/she can facilitate the back-and-forth and help find a middle ground that allows both parties to move forward. 
Talk to a Qualified Family Law Attorney in California
Last but perhaps most important of all, you should reach out to a qualified family law attorney as soon as you suspect that your spouse is not going to engage with divorce proceedings in good faith. In general, it's good practice to always have your own counsel when navigating even an amicable divorce. 
A dedicated divorce attorney has one sole priority: protecting your interests and moving your divorce towards a resolution that is favorable to you. He/she can help advise you on next steps depending on your specific circumstances and is equipped to represent you in and out of the courtroom. 
Whether you opt for mediation or traditional divorce proceedings, know that we at R & S Law Group, LLP have you covered. Call us at  (949) 825-5245 to book a free initial consultation.