5 Biggest Mistakes People Make During Their Divorce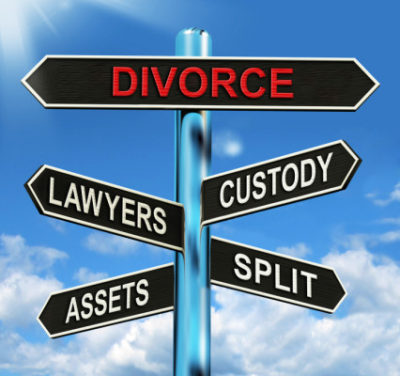 At its most basic element, divorce is simply the process of legally dissolving the contract of marriage in a (hopefully) equitable way. There should be no winners and losers in divorce. Unfortunately, sometimes people make blunders along the way that cost them dearly in the divorce process. Here are some of the most common and most painful divorce mistakes people regularly make:
Lying about your finances and/or misappropriating assets.
There is a lot at stake in a divorce, and it can be incredibly tempting to try to slip something by the other to protect your financial interests. Some people try to move shared marital funds into a private account, lie about the net worth of their business, or quietly keep certain assets hidden during discovery. This is never a good idea.
If your spouse has a good attorney, they will probably be able to unveil your sneaky scheme. In addition to looking bad in front of the judge, you will face serious repercussions for being untruthful about your financial situation. Consequences could include financial penalties, and in certain instances, possibly jail time.
Wasting money and time arguing over emotional assets.
Attorneys sometimes earn hundreds of dollars per hour overseeing their clients as they argue over "assets" that are not worth anything, like which CDs each should get from the couple's jazz collection. Fighting over trinkets and household items because of an emotional attachment (or trying to "stick it" to your ex by keeping something meaningful from him) will only rack up expensive legal fees.
Being unable to cooperate.
During a divorce, animosity between spouses is at an all-time high. Many divorcing couples have trouble working together on even the simplest tasks. Playing games like evading service, refusing to co-parent responsibly, declining mediation, or refusing to sign the divorce papers only prolong this unenjoyable process and cost more money.
Failing to plan ahead.
When couples get caught up a seemingly endless divorce, or stuck in the past, they fail to see the light at the end of the tunnel. The finalization of a divorce brings a sense of relief and freedom. It can also bring some pretty heavy tax implications. When a married couple's entire estate is liquidated and divided in various ways, their tax returns will likely become a lot more confusing. Spouses should work together with a professional to understand the impact their divorce settlement will have on their taxes.
Not firing an incompetent attorney.
Did you know you can fire your lawyer? Your attorney may not want you to know this, but it is true. Sometimes the attorney is incompetent, or maybe the attorney-client relationship just isn't a good fit. Either way, you can always seek out new representation if you are unhappy with the legal assistance you are receiving. Keep in mind that preparing for trial takes time, so it is not recommended to dump your attorney in the weeks immediately before your trial or other important court date.
Are you looking for a divorce lawyer in Orange, California?
If you need legal assistance, contact the dedicated divorce attorneys at R&S Law Group, LLP. We are prepared to begin working on your behalf immediately.