Surviving an In-home Separation in California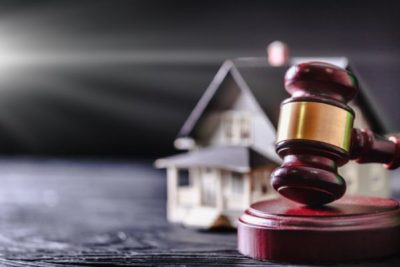 Traditionally, when a couple separates or divorces, one or both spouses will leave the marital home and settle down somewhere new. With California real estate and rent prices among the highest in the nation, maintaining two separate residences is simply not a reality for many divorcing families. Tangled assets and child care responsibilities are some other reasons a married couple may find it difficult to live apart during their separation and pending divorce. While the situation may not be ideal, there are ways to cope with shared living arrangements during a separation and still keep the drama to a minimum.
California Supreme Court Clarifies Legal Separation
When determining community (or marital) property in California, courts will look at what assets were acquired during a marriage, up to the time of separation. The separation date may also affect spousal support. Typically, the day a couple begins living apart marks the beginning of a separation. But what if a couple lives together for months or years after deciding their marriage was over?
In 2015, the California Supreme Court decided a couple cannot qualify as legally separated if they are still living together. For purposes of dividing assets, a divorcing couple will continue to accumulate community property as long as they are still living in the same house.
Keith and Sheryl Davis filed for divorce in 2008, but lived in the same house until 2011. In her divorce papers, Sheryl Davis listed the date of separation as June 2006, when she says she told her husband she was done with the marriage, and the two began living separate lives. Also in 2006, Keith left his job while Sheryl began working full-time and earning substantially more income. While the lower courts agreed with Sheryl's timeline, the Supreme Court sided with Keith, determining the couple's date of separation to be July 2011.
Living Together with Separate Lives
If living in the same house during the divorce process is your only option, there are some important "house rules" to live by:
Sit down together and have a discussion. Express your desire to separate indefinitely, and define the parameters of the relationship. Swear off any dating or relationships while living with your ex.
Maintain separate living quarters as much as possible. Sleep in separate bedrooms or on the couch, if necessary.
Do not socialize with each other, but do continue to attend your children's events, like sports games and dance recitals, together as a family.
Establish expectations and responsibilities. If you and your spouse get along well enough, try to keep the routine as normal as you can for the kids. Be honest and clear about what you expect while living together.
Create an exit strategy. You do not want to live with your ex-spouse forever. Decide together how long this living situation will last. For example, a couple may decide to remain in their home until it sells, and then use the equity to secure separate residences.
Orange County Divorce Attorney
An in-home separation is a tricky situation. For skilled legal advice, contact the divorce lawyers at R&S Law Group, LLP in Orange, California. We are eager to assist you throughout each step of your