Stepparent Adoption: Explaining the Adoption Process in California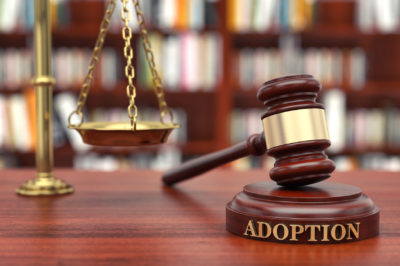 These days, families have become a flexible unit that changes according to circumstances and individual needs. Many stepparents are more than happy to adopt their spouse's children in order to reinforce the sense of bond and kinship, as well as to gain parental rights that are usually retained for biological parents.
We at the R&S Law Group, LLP believe that adoption is a great way for stepparents to show their commitment and love to their new family members. This also fosters a happy environment for stepchildren who might be struggling with the transition.  That said, we recognize that the process can be rather complicated.
This post breaks down the stepparent adoption process in order to give you a preview of what to expect. Remember that if you have any questions or are looking for more tailored and involved advice, we at the R&S Law Group are here to help. Call us today to schedule your free initial consultation.
Acquiring Parental Consent
First things first, is the other biological parent of the child onboard with your adoption request? We've seen cases where neither parent objects, but many are just as likely to outright refuse.  The only way to move past this is to convince them and attain their consent, or to have their parental rights terminated for causes such as failure to support his/her child.
The Investigation Process
Once parental consent is attained and you have filed your Adoption Request,  the next step involves an investigation by Social Services. This investigation is meant to shed light on your request and ensure that the adoption is a good idea. You might be asked to provide additional documentation and the investigator will likely interview all involved parties. This is a critical step that can determine whether your request will be granted or denied, and an attorney can help ensure that you are prepared for this process.
The Court Hearing
Finally, the request goes before a judge. He/she reviews the results of the investigation and recommendations made by Social Services before handing down a decision. Other factors that come into play include your relationship with the child, the condition of both homes, and each parent's ability to provide for the child.
Need Help with Stepparent Adoption in California?
If you want to learn more about stepparent adoption, or any other matter relating to divorce or child custody in California, count on the R&S Law Group, LLP. Give us a call at your earliest convenience to learn more about how we can help.