Many Essential Workers Dealing with Tough Custody Issues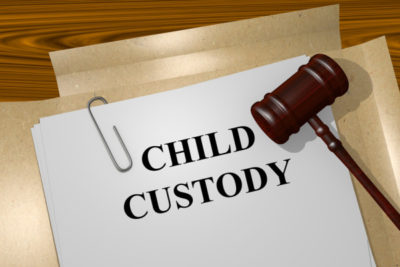 These days, essential workers find themselves between a rock and a hard place. Many are exposing themselves to a potentially deadly and poorly misunderstood virus just to pay their bills. There's little or no additional hazard pay, and many of these jobs don't have the highest pay to begin with.
On top of all these problems, essential workers who co-parent now have additional concerns to worry about: custody issues. For today's post, we're looking at how the COVID-19 pandemic is heightening tensions around custody issues and disputes.
Weighing the Risk of Seeing the Kids
Essential workers who co-parent have one tough decision to make every day: do I risk my family's health and well-being in order to see them? Or should I let the other co-parent watch them for the indefinite future? This also complicates custody and visitation orders. Despite the risks, parents are afraid of potentially losing custody as the child spends more and more time with the other parent.
Overall this is a tough scenario to be in, and as of right now there seems to be no end in sight.
Could the Ex Use Essential Worker Status Against You?
Another new concern is that an opportunistic or perhaps genuinely scared ex might use your essential status as justification for increasing his/her custody rights. There's already been a handful of cases where a person has alleged that the other parent's essential status jeopardizes not just the well-being of the child, but of the entire family as well.
These allegations are especially complicated given that COVID-19 is a real and present threat. However, this doesn't give the other parent carte blanche to push their demands as they see fit.
Consult with a Trusted Family Law Attorney
It goes without saying that these are difficult times. Having to face unexpected custody issues or a relentless ex who is trying to take advantage of the situation can only add additional distress.
If you're dealing with this or other related type of custody matters, or any other issue involving family law, know that you're not alone. Check in with a qualified legal attorney to explore your options and learn about how he/she can help protect you and your loved ones. 
At R & S Law Group, LLP, we offer free initial consultations. Here, we can take the time to talk about your situation and give you a breakdown of your options.
Call us today at (949) 825-5245 to schedule a free initial consultation.