Should You Involve Children in Custody Talks?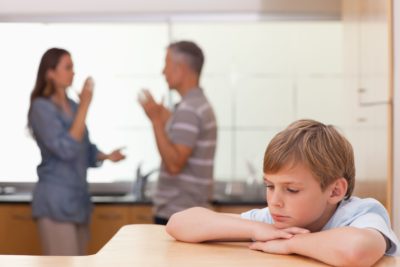 When you've decided that divorce is the next step for you and your spouse, the next few weeks or months are largely informed by your specific circumstances. One of the biggest and most impactful factors centers on whether there are any children in the family. 
Having to hash out custody arrangements with the ex isn't always easy, and many parents feel even more anxious when they think about how they're going to share this information with the kids. For today's post, we're offering a few tips as to what steps you need to take care of before you broach this subject. We'll also cover some general tips that can help shape your approach as you prepare to talk to your kids about the divorce and future divorce issues. 
Decide on a Custody Arrangement Plan First
With so much uncertainty in the air, it is critical that you try and pin down as many details as possible before you check in with the kids. Mostly, you'll want to try and be on the same page with the soon-to-be ex about the custody arrangement that best makes sense for everyone. 
In CA, there are several different types of custody arrangements that parents often employ. These include:
Sole legal custody

Sole physical custody

Joint legal custody

Joint physical custody
In addition, you may also want to discuss a visitation schedule or arrangement that will work with everyone's day-to-day. Think about how the logistics may impact this plan, especially if you or the ex plan to move elsewhere after the split.
Talking to the Kids About the Future
With these details hammered out, you should then make plans to sit down with the other parent and the kids, and walk them through the upcoming changes in everyone's lives. Focus on the fact that they will be moving between homes rather than separating from the main family unit, and emphasize the fact that both parents will always be available and supportive. 
Depending on the age, you may need to adjust the messaging, as well as the schedule itself. For example, an older child might be ok with less frequent visits, whereas a younger child will likely need to maximize time with both parents as much as possible.
Make sure to listen to your children and their concerns. While you should have a set plan, remain flexible to their wants and needs and consider adjusting where possible. 
We hope these tips help ease some of the burden from broaching such a difficult subject with your kids. Remember, for any other advice regarding divorce, custody issues, or any other family law matters in CA, know that we at R & S Law Group, LLP are here to help. 
Give us a call at (949) 825-5245 today to schedule a free initial consultation.