How A "Gig-Based Economy" Helps Separated Parents Hide Income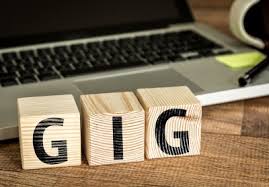 Everyone feels the pressure of inflation and as various "gig-based" apps have evolved, people have increasingly shifted over to gigs such as part-time driver for Uber or AirBnb host for property rentals. While this type of "online" work has allowed many to keep up with their bills and provided exciting opportunities for people of all backgrounds, they can seriously complicate things when it comes to child support payments in California.
The main reason for this is that earnings for gig-based are simply difficult to track, something that gets even more complicated for people that work for multiple companies or apps. This post provides a quick overview of how this affects child support collection in California, especially in relation to income withholding.
Child Support Payment and Income Withholding
Nearly 70 percent of all child support payments in California are collected via income withholding. This is done via an employee's paycheck, where child support is automatically deducted before it gets to the hands of said employee. Given that gig-based apps don't offer traditional paychecks, it can take much longer for the state to catch up to the individual's gig work payments. Worse yet, contractors for these apps come and go so quickly that adequate records are not always maintained, making it easy for individuals who owe large amounts of child support to "hide" their income.
"Gig-Based" Apps Are Required to Report All Wages and Payments
In the state of California, platforms such as Uber and Lyft need to report all newly hired contractors, along with their earnings, to the state. Unfortunately, the requirement has done little to encourage cooperation, and many apps/companies simply avoid complying with the regulations. Since the state relies on the cooperation of employers to help enforce child support payments, this creates a sort of "gray area" where individuals can avoid making good on their child support arrangements or other past debts.
Do You Need the Assistance of a Reputable Family Law Attorney in California?
The amount of unpaid child support across the country has reached to an all-time high, with over $114 billion in unpaid or missing payments. At R & S Law Group, LLP, we understand that raising a child is an expensive affair, and no parent or child should go without their needs due to the actions of a selfish parent.
If you're seeking legal assistance with any matter relating to child support in California, or to speak with a qualified family law attorney for any other reason, be sure to give us a call at your earliest convenience. We offer free initial consultations, where we can learn more about your specific situation and needs.