Filing a Restraining Order in CA: What You Need to Know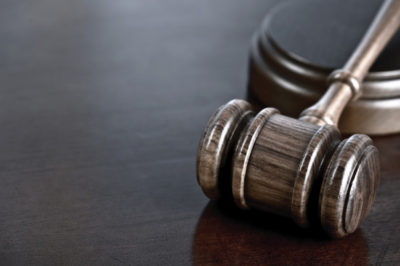 When abuse happens in a relationship, the safety of the victim and all other family members is always the biggest priority. In recognition of this, California family law has several mechanisms that are designed to help keep victims safe from their aggressor's actions. One of these legal mechanisms is a restraining order.
Today, we're providing an overview of what restraining orders look like in CA and covering how a victim of abuse can move forward with filing for a restraining order. This process can be intimidating, and we want to remind all readers that for personalized assistance, our compassionate family law attorneys are a quick phone call away.
How Does a Restraining Order Help?
A restraining order helps keep aggressors away from those they are victimizing by placing restrictions on when and how they can interact with them. Usually, aggressors are ordered to keep a certain distance from the victim at all times. Restraining orders also outline clear guidelines for behaviors that are prohibited, including any form of harassment, threats, and in some cases the right to carry weapons.
With this said, restraining orders aren't meant to kick someone out of their primary residence. Furthermore, you can't rely on restraining orders to help you enforce or solidify child support/custody arrangements. These matters need to be hashed out via their own legal processes.
How Can I File a Restraining Order in California?
If a family member is stalking you, harassing you, threatening you, physically or sexually assaulting you, or otherwise abusing you in any form, you may be able to file a domestic violence restraining order against them. All you need to do to get this process started is file a court form with your corresponding local family law court.
This kickstarts a temporary restraining order that is in place until your court date. The aggressor is then served with the order papers and provided with the court date. During the hearing itself, the judge hears both sides of the story and determines whether the request should be dismissed, or the restraining order should be formally implemented.
Reach Out to a Skilled Family Law Attorney in CA
While you don't always need to get an attorney to file a restraining order in CA, choosing to proceed without legal counsel can be very risky. This is especially true when young children are involved, and when your safety (as well as that of your loved ones) is threatened. 
Don't take any chances when it comes to your family's continued well-being. Reach out to a qualified expert, someone who can navigate you through the process and ensure that you have a strong case for a restraining order that can be legally enforced.
To learn more, give R & S Law Group, LLP a call at (949) 825-5245. We offer free initial consultations, so don't hesitate to reach out at your earliest convenience.