Divorce during COVID-19: What are my Options?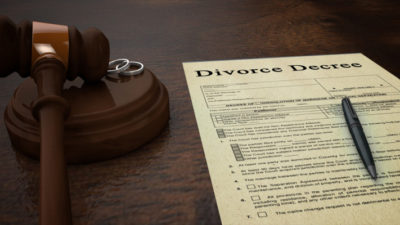 The COVID-19 outbreak is having far-reaching effects that will impact us for not just months, but years to come. As of today, there are over a million confirmed cases in the U. S. alone, and roughly four times that amount across the globe. 
This has led to shuttering of various private and public operations, and family law courts are no exception. With limited options, this can pose a problem for those looking to get divorced, particularly if they are trying to escape a hostile home environment. 
Today, we're discussing how COVID-19 might impact your options when looking to get a divorce. The good news is that there are several routes you can take to keep things going, provided your circumstances allow for these legal venues.
Divorce is on the RIse as COVID-19 Continues to Spread
As the outbreak makes its way across the country, many states are reporting higher rates of divorce filings. Likewise, general inquiries about divorce are on the rise. It's likely that some couples who are spending long periods of time together in isolation are finding it harder to avoid major issues in their relationship. Or perhaps the stress of the situation is causing a breakdown in relationships. 
Likewise, incidents of domestic violence and abuse have been rising since the outbreak began. During this time, the family law courts are open to matters involving domestic violence to try and offer some relief. However, as far as traditional divorce proceedings go, the courts are currently not open for those types of requests or inquiries. 
Considering Alternate Divorce Proceedings
If you're looking to get divorced, or simply want to learn about your options as the shelter-in-place order continues, we advise that you reach out to an attorney at your earliest convenience. 
Many alternate approaches to divorce are still feasible, including mediation. These types of procedures don't require the input of the courts, especially if you and the soon-to-be-ex are able to work together. Even when things are hostile between you two, it's worth exploring alternate routes that don't require the courts to be fully open. 
Learn more about this topic by connecting with us at R & S Law Group, LLP. We'll take the time to understand your needs and concerns before moving onto a plan of action. Let us help you formulate your next steps during these trying times, connect with us at (949) 825-5245 today to learn more.