Can I Trust My Attorney? Warning Signs to Look Out For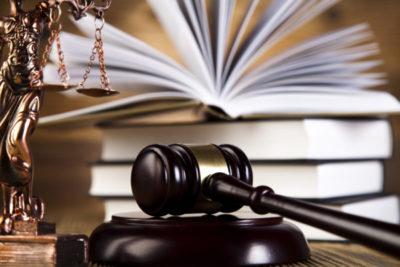 As your court date draws near, do you have everything checked off? How about your attorney? Do you feel he/she has prioritized your case and helped set it on the right track? 
Despite what popular jokes might assert, attorneys are just people. This means some are good at their jobs while others, well not so much. This is why we always advise clients that they really scrutinize their attorney, which is what we're focusing on in this post. 
Today, we're looking at a few warning signs that suggest your attorney might not be so great at his/her job, or might perhaps not really have your best interests in mind. Given the serious implications of any family law case outcome in CA, you can't afford to put your case in the hands of someone that is proving to be untrustworthy or unreliable. 
Billing that is Unclear or Hard to Quickly Figure Out
Every attorney approaches billing differently but for the most part, you can expect to pay hourly or on a contingency basis. Regardless of the scheme they choose, your potential attorneys should take the time to offer a concrete estimate and make it easy for you to make an informed decision. 
Confusing or unclear billing schemes, or bills that don't quite add up are often a sign that someone is possibly disorganized or worse, dishonest. 
Communication Habits that are Lacking in Attentiveness or Professionalism
A good attorney is responsive to his/her client's needs and makes them feel like a priority. If your attorney is hard to reach, always in meetings, etc., this is a bad sign! Does he/she take your input seriously or do you feel like you are being shoehorned down a certain approach?
This is your case and you are the one who has to live with the resulting outcome, whether it involves custody, asset division, and more. Make sure your attorney is as dedicated to your cause as you are, and shop elsewhere if you feel like your current legal counsel is not up to the task.
Tardiness and a General Sense of Disorganization
Likewise, pay attention to how timely or untimely your attorney is with meetings. Does he/she provide you with everything that you need or are you being asked to do a lot of the legwork?
Look for signs of disorganization or disarray in their working style, as well as their offices and the habits of the staff. Small things like long wait times, overworked staff, and a lack of physical organization in the office can clue you into how your attorney approaches their work.
Take the Time to Know Your Potential Family Law Attorney in CA
At R & S Law Group, LLP, we emphasize the importance of making sure that we're the right fit for your case. We offer free initial consultations, where we take the time to discuss your legal needs and offer you ways in which we can help.
We're experienced in all matters relating to divorce, child custody issues, and all other matters that deal with family law in CA. Call today to schedule your free initial consultation.