More Tips that Help You Make Co-Parenting Work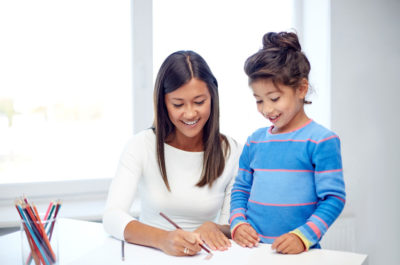 Many parents find a good cadence once their co-parenting plan has been in place for a while, allowing them to cooperate and work together in order to ensure the well-being of the child. However, not everyone enjoys the same level of success and some parents may refuse to cooperate, increase tensions, or simply make it hard for you both to stick to the agreed upon parenting plan. 
For today's post, we want to share even more tips that can help you ensure that your co-parenting plan is as effective as possible, as well as strategies to help keep the peace from all sides of the equation. 
Create a family calendar and stick to it. The easiest way to ensure everyone is on the same page as far as custody schedules, vacations, and key hand-off dates is to have the information in one place, easily accessible by all parties. We recommend you create a family calendar that helps you and the ex coordinate. These days, there's plenty of online solutions that can let the both of you manage the calendar without having to meet up or speak directly with one another at length, often a pro for many who would rather keep interactions minimal. 
Be willing to cooperate. In some cases, the ex is simply too stubborn to work with you. However, there are times when both parties are either deliberately or inadvertently contributing to the conflict. Make sure you're approaching communications with an open mind, be willing to give up some floor when negotiating with the other side, and focus on what works for everyone rather than just yourself.
Don't keep the kids in the dark. Keep them informed about your parenting and scheduling plans, as well as any other major decisions that you and the ex are making on their behalf. If appropriate, we encourage you to be open with your child and share any relevant information and explanations for your decisions, current living arrangements, and more. In addition, give them the opportunity to weigh in when circumstances allow for it. 
Don't flaunt the new boyfriend or girlfriend. We highly recommend that you exercise caution when introducing a new partner to the equation. It's better to keep them distanced for a while, especially if there's any chance that this could be a short-term fling. If/when the kids do meet the new partner, be very careful to not make any comparisons or say anything that disparages the ex.
Consult with a family law attorney. If negotiations and working with the ex simply isn't proving to be effective, consider consulting with a skilled family law attorney. Even if things are going ok, a seasoned attorney can help you both strategize and formulate a plan that addresses any concerns or issues that any of you may have. 
We offer free initial consultations! Give us a call at R & S Law Group, LLP today to schedule yours! You can reach us at (949) 825-5245 to learn more about what we can do.