Tips for Dealing with the Everyday Stresses of a Pending Divorce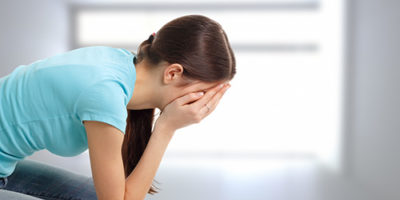 We spend a lot of time discussing divorce and court proceedings in this blog, so for this post, we thought we'd shift our attention to an issue that is part-and-parcel of any divorce: dealing with the stress of everyday affairs while divorce constantly sits on the back of your mind.
It's important that you take care of yourself during these stressing times, especially when there are children involved. To help, we've compiled several tips that should help you shift your focus from the divorce itself and into those things that will continue to matter well after the divorce has ended.
Get Involved with Productive Activities such as Decluttering
When it comes to drawn-out legal affairs, a busy mind is a happy mind. If you find yourself dwelling on your family law affairs too much, try doing things such as de-cluttering your home, exercising, and any other form of productive, fulfilling activities. It can be hard to muster up the motivation, but once you get some momentum, it's much easier to maintain consistency and these activities will help keep you grounded.
Don't Feel Pressured to Share Details
Divorce is always a juicy affair, and people are going to want details. If you're not comfortable with sharing, don't feel obligated to do so. Whether family members, co-workers, or close friends are the ones doing the prodding, you shouldn't have to talk about anything you don't want to. Remain firm if you must, but in our experience, most people (other than especially nosy folks!) will have no trouble respecting your wishes.

Allow Yourself to Relax and Enjoy Yourself
This might seem obvious, but don't neglect your happiness! Bask in a good book, catch up with friends, discover new music, and allow yourself to dive deep into your hobbies. The stress of a pending divorce can be petrifying, and it's easy to neglect "fun" when your mind is preoccupied with worry. Don't be afraid to treat yourself and make sure you're allowing yourself space for enjoyment and fun, especially as the holiday season fast approaches.
Want to Learn More about Divorce in California?
We hope you find some comfort in these tips, and invite you to reach out to us directly if you're looking for more information. At R & S Law Group, LLP, we offer free initial consultations, no commitment required. Call us at (949) 825-5245 today to speak with a qualified family law attorney in CA.