Splitting Custody of Multiple Children to a Different Parent in CA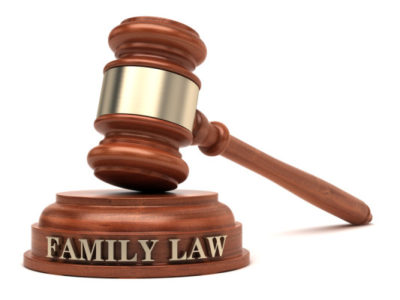 Couples with multiple children often face complicated custody issues during their CA divorce. Which parent should get primary custody of both, and is there any merit to "dividing" custody so that the children live under different roofs?
With today's dating landscape as well as the disruptive nature of the pandemic, these are questions that soon-to-be divorced parents might have to ask themselves. For today's post, we're talking about the general approach of the CA family law courts when it comes to splitting custody of different children to different parents, as well as going over a few use cases where this approach makes the most sense. 
Splitting Custody to Different Parents is DIscouraged by CA Family Law Courts
Generally, the family law courts are opposed to dividing child custody for different children to different parents. The reason for this has to do with the fact that every decision has to center on the well-being and safety of the child. Not only does this force siblings to live under separate roofs, this can also discourage the children from having a close bond with the parent who does not have primary custody. Instead, the family law courts favor split custody between both parents so that the children can experience minimal disruption at home. This also ensures that all sibling and parent-child bonds are continuously strengthened.
Scenarios Where Split Custody Between Different Parents Makes Sense
That said, there are a few instances where it makes sense for the courts to split custody of different children to different parents. While not the usual approach, this can make sense in these types of scenarios:
One sibling is suffering from behavioral or mental issues and is a threat to the safety of other

A parent-child relationship has gone toxic and either the child or the parent have turned against the other

Splitting up the siblings is the best way to promote/maintain a regular schedule

Any other scenarios where keeping the kids under the same roof is detrimental to their safety or well-being
It's important to remember that children are not property and they shouldn't be "evenly split" after the divorce. Rather you, the ex, and the family law courts need to work together and focus on your child's needs and happiness above everything else.
Having covered this, keep in mind that the advice here is general in nature. For tailored advice specific to your situation and legal needs in CA, reach out to a qualified family law attorney ASAP. Call us at R & S Law Group, LLP at (949) 825-5245 to book a free initial consultation.