Prenuptial Agreements: What is Off-limits?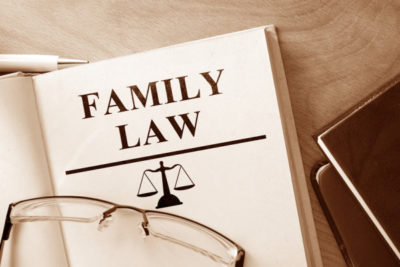 A prenuptial agreement allows two people to come to a legal agreement before they tie the knot and are officially married. They're often used to hash out financial arrangements if things go south and the couple separates, but can include other terms and stipulations as well.
It's not just as simple as tossing in terms and having both parties sign off however. A prenuptial agreement can be considered unenforceable, either at the time of implementation or later down the line, if any of the terms are not valid. 
Prenups are complex legal documents that require the attention of a qualified expert, and you should always run your prospective agreement via an attorney directly committed to protecting your interests. That said, today we're looking at some of the things that are off-limits for prenups in California.
Child Custody and Child Support Terms
Anything regarding child custody, visitation, or child support is generally going to be considered a non-starter from the beginning. Courts do encourage that parents work together to come up with a parenting plan, but know that they will outright ignore any of these terms when part of a prenup. This is because the court's main influencing factors will always include protecting the best interests of a child. 
Mechanisms to Penalize an Unfaithful Spouse
California is a no-fault divorce state. This means that, even if your divorce was solely due to the actions of an unfaithful spouse, the state does not consider either of you to be at fault. This also means that you cannot include any stipulations or mechanism designed to punish your partner for failing to hold up their end of the marriage. 
Day-today Issues and Most Non-FInancial Terms
You can't use a prenup to control your partner or dictate most terms of your relationship due to the nature of how human relationships work. This doesn't stop people from trying, which is why the state of California will not recognize any prenup terms involving things like non-financial requirements (i.e. stipulations to maintain a certain weight or fitness level). Along similar lines, you can't ask your partner to do anything illegal or criminal via any prenup terms. 
Count on a Qualified Attorney to Help Draft an Effective Prenup
We hope this post highlights how complicated legal documents can be. This is especially true for those meant to safeguard your financial interests in the case of a divorce, an event no one plans or expects.
WHen drafting a prenuptial agreement in CA, don't skip the professional assistance. Count on us at R & S LAw Group to scrutinize your specific individual needs and help you craft an effective prenup that fits your desired goals, all in a way that is enforceable. 
Call us at (949) 825-5245 to schedule a free initial consultation today.