Ask a Family Law Attorney: Explaining the Differences Between Legal and Physical Custody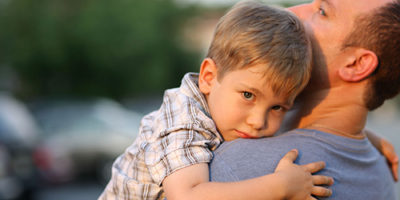 Custody arrangements are tangled and confusing affairs for many, especially in light of California's complex legal family law code. Nonetheless, the terms of your custody arrangement will impact every aspect of your life, as well as that of your loved ones, so it's important that you stay in the loop and remain informed during every step of the way.
This post, like many of our earlier posts, is designed to arm you with the information that you need as you walk into your divorce or child custody dispute proceedings. Today, we're looking at legal custody, physical custody, and the way in which the two differ from one another.
Legal Custody
Legal custody refers to the overarching powers that a parent has in regards to making decisions on behalf of his or her child. It accounts for issues such as medical care, religious upbringing, and key decisions involving school, extracurricular activities, etc. This duty can sometimes be shared by parents, but oftentimes a judge will grant legal custody to just one parent, especially in cases where conflict or hostilities between parents are likely to emerge.
Physical Custody
As the name implies, physical custody refers to the time that you physically spend with your child. Your custody arrangement might grant you physical custody during the weekdays, or perhaps during the summer break or other holidays. Just as importantly, sole physical custody can give a parent the right to move away with the child to another city or even state. When it comes to physical custody, parents need to remain vigilant and ensure that they are protecting their interests along with those of the involved child.  
Finding the Solution that Best Fits the Needs of Your Loved Ones
Many situations lend themselves well to a true joint custody arrangement. This is where both parents have equal legal and physical custody over the children, and when relationships between all involved parties are amicable, this is often the best way to promote a child's health and happiness.
While the courts will always favor this type of arrangement when possible, it isn't always the right choice, especially when neglect, abuse, or other issues are at play. At R & S Law Group, LLP, we understand that divorce and child custody disputes are challenging, stressful affairs. We always strive to provide solutions that best fit your needs and account for the well-being of your children above all else.  
If you want to learn more about custody arrangements, divorce proceedings, or any other issue relating to family law in California, we invite you to contact the experienced attorneys at R & S Law Group, LLP. We offer free initial consultations, so don't hesitate to reach out to us at your earliest convenience.