Adapting Your Co-Parenting Plan to COVID-19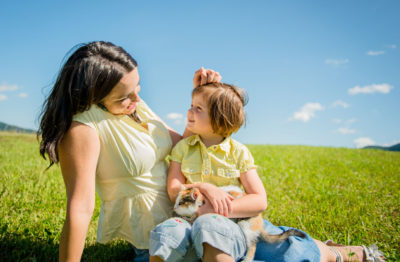 Now that we are a few months into the COVID-19 outbreak, many parents have adapted their co-parenting plan to account for the new landscape. Unfortunately, there still isn't a clear end in sight for when the pandemic will "end." Guidelines have varied from state to state, and government agency to government agency, giving everyone a sense of disorder and disarray.
We want to focus today's post on co-parenting efforts during the COVID-19 outbreak. Things are difficult across the board, but parents who are juggling custody have their own unique challenges to face. To help, here's some tips that we've seen parents implement in order to make the next few weeks or months as easy as possible for everyone involved.
Account for All Potential Scenarios
The epidemic has highlighted the need for having contingency plans in place. Think about any and all potential situations, including those where you or the other parent become ill, incapaicated, or otherwise unable to care for your child. 
Take a look at plans for the near future and adjust as needed. For example, you might consider cancelling all planned travel. You might also consider tapping into various legal options such as power of attorney to make sure you're always prepared, which brings us to the next point.
Consider Assigning a Temporary Guardian via POA
You can assign a temporary guardian via power of attorney. In the case that you or the other parent cannot care for your child, the assigned temporary guardian can step in, make decisions on behalf of the child, and ensure his/her continued well-being. One important way that a temporary guardian via a POA protects you is that it helps mitigate the risk of your child going to the foster care system in CA.
Maximize the Benefits of Flexible Custody
If you're fortunate enough to be able to work from home, you will likely find yourself with much more flexibility in terms of custody. Given the special circumstances, parents aren't sticking to strict terms such as certain weekdays being "drop-off/pick-up" days. 
Take everyone's needs into account and "swap" based on what is most convenient for everyone. On this note, consider anybody who might be at high-risk for complications if they contract COVID-19. Think about minimizing or stopping visitation/custody if needed to ensure everyone, not just the child, is safe. 
Talk to a Knowledgeable Child Custody Attorney
We hope these tips help provide you with an outline as to what you can do right now to better adapt to the current circumstances as you collaborate with the other parent. Things aren't always so simple however, and if you need legal counsel, remember that we at R & S Law Group, LLP are here to help. 
Call us today at (949) 825-5245 to book a free initial consultation.