Getting Divorce Documents in Order: What Do I Need in CA?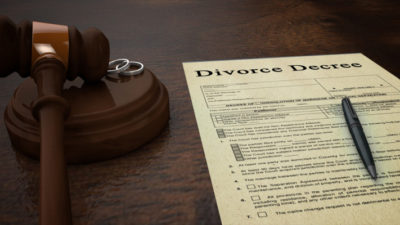 Filing for divorce, or being on the receiving end for that matter, sets off a complicated legal process that might feel overwhelming. What paperwork are you expected to dig up and are there any special forms you need to get from the courts?
To paint a clearer picture, we're discussing the primary documents you need when moving forward with a divorce in California. Different circumstances will inevitably lead to unique documentation needs but for now, here's the essentials that are required in nearly any type of divorce in CA.
Petition for Dissolution of Marriage
The process of divorce is kickstarted with a Petition for Dissolution of Marriage, a legal document that is filed and served to the other party via a Summons. This serves as a legal notice to one spouse notifying them that divorce proceedings have been initiated by the other.
After this, the person that is being served has 30 days to respond via a Response to Petition for Dissolution. This can be done in person at the court or via mail. When delivering said response via mail, a Proof of Service by Mail should be included as well.
Preparing Your Financial Documents
It's important to gather all your financial disclosures as early as possible. Gather documents such as bank statements, tax returns, W2 forms, titles to property and vehicles, and records of other assets you might own. All of these documents will be critical for the asset division phase of your divorce.
Requesting Custody and Visitation Hearings
When children are involved, parents will likely want to work out and implement custody and visitation arrangements, as well as terms involving child support. These require their own forms to be filed in order to initiale the court process of determining these arrangements.
Parties can request a hearing for matters such as child custody, child support, spousal support, attorney fees, and other aspects that may come into play during the divorce proceedings.
Learn More About the California Divorce Process
This post should offer an idea of what you can expect when it comes to divorce forms and documentations, whether you're on the petitioner's end or responder's end. If you want to learn more, and to speak with one of our skilled family law attorneys, don't forget that you can contact us at R & S Law Group, LLP.
We offer free initial consultations, give us a call at (949) 825-5245 to book yours today.