Fighting False Allegations in the Courtroom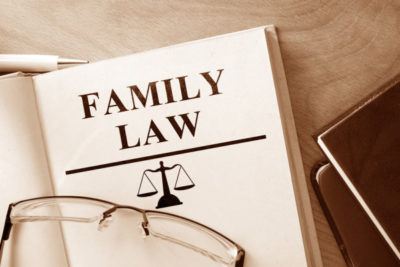 Family law cases can bring the worst out of people, and many aren't above making false allegations of child abuse against previous partners. Consider how easy it is to make a false allegation: all a person has to do is to lie under oath in order to send the other person's life into a downward spiral. However, an experienced family law attorney can help you fend off false allegations and ensure that your rights are preserved.
Today, we're discussing how false allegations can impact your divorce proceedings and lead to a loss of parental rights. We're also looking over options to fight back against false allegations, especially when children are involved and tensions are running high.
False Allegations can Impact Your Custody and Visitation Rights
The problem with false allegations is that the discussion can often be boiled down to he said/she said. This places you at an especially disadvantageous position if your ex and/or the opposing counsel is able to place a convincing enough picture to question whether the child is safe under your care. This could lead to stripped or limited custody or visitation rights.
However, before the courts can take action, they need evidence or corroboration of the abuse. Even if the ex can gather a group of "witnesses," it is still possible to fight back against these types of claims. 
What Are Your Options When Facing False Allegations in Family Court?
When dealing with false allegations, as well as other delicate family law matters, it is imperative that you arm yourself with qualified legal assistance. A dedicated attorney can not only help you fend off false allegations, he/she can also help ensure that the other party faces consequences for the deception. 
Generally, you won't see the courts strip parental rights of the parent who made the false allegations, especially because it can be difficult to prove that the accusations were clearly made in bad faith. It can happen, but in this case the burden of proof is on you. A parent who raises false allegations in court can also face monetary sanctions and other penalties. 
Learn more about this topic and book a meeting with an experienced family law attorney to discuss your specific legal needs. Count on R & S Law Group, LLP, a team of elite attorneys who work tirelessly to help our clients navigate all matters relating to divorce, child custody, visitation, and more.
Reach us at (949) 825-5245 to schedule a free initial consultation.