Discussions When Divorce is on the Table: Topics to Avoid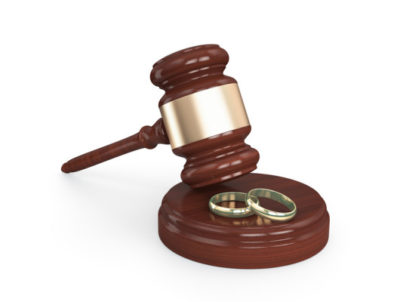 At R & S Law Group, LLP, we often advocate for working with the other party during divorce proceedings in order to come up with mutually-beneficial agreements. However, this doesn't mean that you should approach the soon-to-be-ex and run your mouth without giving it much thought. The reason for this is that, for all intents and purposes, divorce proceedings are no different than business negotiations. Even when things are amicable, you should take care to watch what you say.
To highlight this, we want to go over some of the topics to avoid, at least until you've had a chance to run it by your own legal counsel.
Child Custody Issues
This might sound counterintuitive, but you shouldn't touch upon child custody issues at length until you have a firm understanding of your options. Many parents don't know how child custody works off the top of their head, especially if divorce is sudden or unexpected, and making assumptions now could cost you later. Being too open with your spouse could place you at a disadvantage if you end up fighting over custody and he/she decides to share anything you disclosed to his/her legal counsel or to any court-appointed child custody evaluators.
Opinions on the Value of Your Assets
Trying to tease out who gets what without legal counsel is just asking for trouble, as is estimating the value of your assets. Once things fall into place, you might be disappointed with the actual value of your assets, so discussing or making plans with estimated values in mind is not recommended. To best protect your interests, always discuss all your concerns involving asset division with your attorney and let him/her bring these points up during your formal legal proceedings.
Heated or Controversial Topics

It's difficult to keep your emotions in check with an upcoming divorce on the horizon but the last thing you want to do is to lose your cool and escalate things. This can jeopardize your chances of winning any child custody/visitation issues, and remember that your behavior online will also be scrutinized. While not a foolproof solution, avoiding explosive topics can help keep things a little more peaceful while you let your attorney handle the legal side of things.
Talk to a Skilled California Divorce Attorney
Keep these tips in mind as you move towards your divorce and remember that we at R & S Law Group, LLP are here to help you handle all your issues relating to divorce, child custody, and family law in CA. Give us a call at (949) 825-5245 and schedule a free initial consultation with one of our knowledgeable attorneys.