Is a Destination Divorce a Good Idea?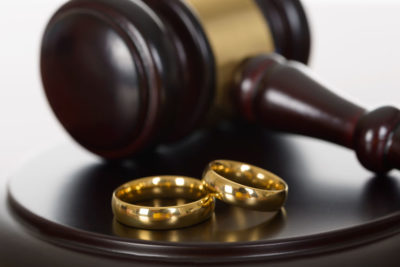 These days, destination divorces are more popular than ever before. Mixing pleasure with what is otherwise an emotionally trying time might seem like an odd match-up, but the popularity of these services suggests otherwise.
While certainly appealing, we think there are potential downsides to destination divorces that are worth considering. Today, we're looking at destination divorces and discussing why this convenient and luxurious proceeding might not always be a good idea. For more in-depth discussion, don't hesitate to reach out to us directly at R & S Law Group, LLP.
Destination Divorce: What's the Pitch?
Here's how destination divorces generally work: you go with your soon-to-be-ex to a beautiful or popular destination, where you each get separate lodging arrangements. Here, you meet with a team of mediators and other third parties to help you finalize the details of the divorce. All of this is broken up by plenty of relaxation and leisure, whether you opt to hit up the pool, enjoy a few drinks at the bar, explore the local attractions, and more.
Not only does this help take the sting out of a difficult process, but the companies who offer these packages guarantee that all the details of your divorce will be finalized before you get back home, letting you move forward without skipping a beat after a nice all-inclusive vacation.
Potential Implications of a Destination Divorce
This all sounds great, right? At the R & S Law Group, we don't necessarily think so. The biggest downside with this type of divorce is that it rushes things, not giving you a proper chance to fully consider the implications of any finalized terms. Furthermore, you're likely to be more preoccupied with enjoying the vacation over the nitty-gritty of your divorce proceedings. Add alcohol and other distractions into the mix and you could find yourself seriously disadvantaged while the ex works to get the upper hand. 
The fact is, a divorce is something that cannot be rushed. You need to protect your interests, as well as those of your loved ones, during every step of this complex legal process. The best way to do this is to consult with your own legal counsel, not a third party that is interested in wrapping up so that you can hit the pool as soon as possible. 
Recruit the Assistance of an Experienced CA Divorce Attorney
We hope this post gave you some food for thought regarding destination divorces. At the R & S Law Group, LLP, we invite you to reach out directly at anytime if you have any questions or want to schedule a free initial consultation with one of our divorce attorneys. 
Call today at (949) 825-5245 to learn more.